Online Workshop – The Pillars of Breathing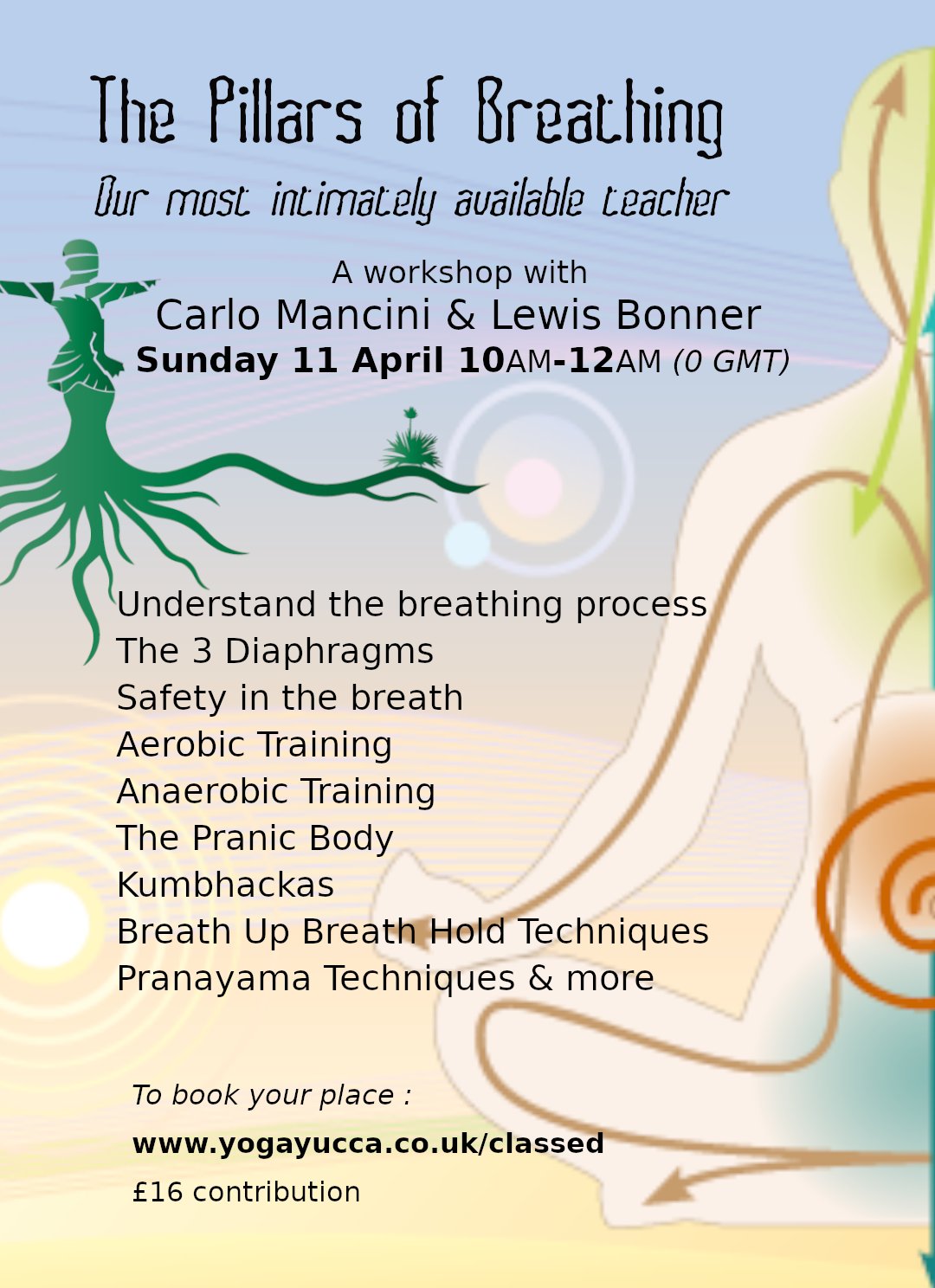 Online Workshop - The Pillars of Breathing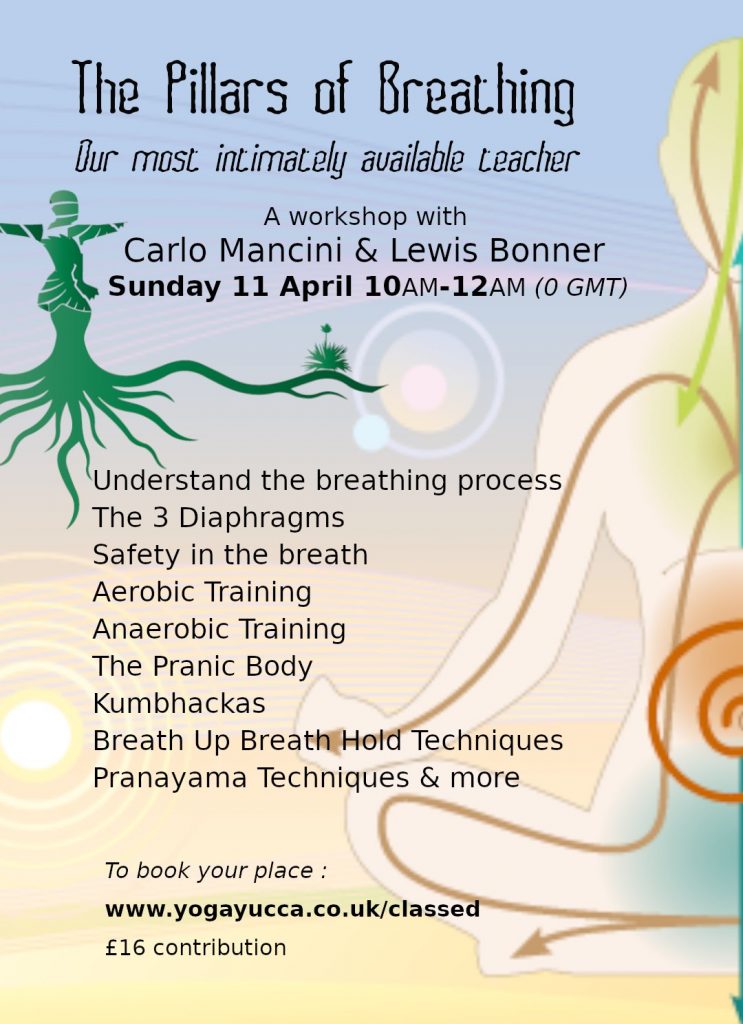 The Pillars of Breathing - Our most intimately available teacher 
A workshop with Carlo Mancini and Lewis Bonner - Sunday 11th April , 10 - 12Am
You will learn about safety,diet, Anatomy and physiology of the breath, what is the energy body, how mind and body works in relation to the breath, the benefits of breath retention.
We will explore breathing techniques from Lewis' experience that lead him to achieved a 12 minute breath hold.
We will practice exercises on How to make the body more efficient in using oxygen or how to increase your CO2 tolerance.
We will practice Pranayama techniques to bring equilibrium to the brain .
An experiential yet informative Workshop to tap in to our most intimately available teacher.